Mainstage
The Hangar Theatre Company has been producing plays and musicals since 1975. From broadway classics to new works, the Hangar Theatre Company creates work that enriches, enlightens, educates and entertains the Finger Lakes Region.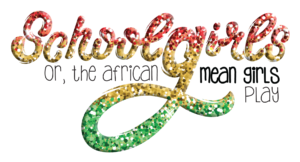 School Girls; Or, The African Mean Girls Play
by Jocelyn Bioh
June 15-June 25, 2022
The Hangar Outdoor Stage
Queen Bee Paulina is intent on representing her school in the Miss Ghana 1986 pageant. Her dedicated clique at the Aburi Girls Boarding School is rooting for her until newcomer Ericka enters the competition. This playful and charming REGIONAL PREMIERE of the AWARD-WINNING HIT COMEDY sold out extended Off-Broadway runs.
Appropriate for ages 11 and up (adult language, discussions of racism).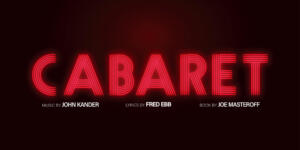 Cabaret
by John Kander (music), Fred Ebb (lyrics), Joe Masteroff (book)
June 30-July 16, 2022
The Niederkorn Indoor Stage
Willkommen to a late-1920s Berlin nightclub filled with entertaining songs, wry commentary, and stylish dancing. This production of the four-time Tony award-winning INTIMATE 1998 REVIVAL of the MEMORABLE HIT MUSICAL explores the underground life of Bohemian Berlin as the Third Reich overtakes Germany. 
Appropriate for ages 13 and up (adult language and situations, references to anti-semitism, discrimination).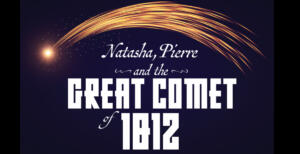 Natasha, Pierre, and the Great Comet of 1812
by Dave Malloy
July 21-July 31, 2022
The Hangar Outdoor Stage
Transport yourself to Imperial Russia, during the time of the Napoleonic Wars. Hopeful and impulsive, Natasha Rostova risks everything when she falls for the dashing Anatole. This REGIONAL PREMIERE of the STUNNING and GROUNDBREAKING NEW MUSICAL, inspired by Tolstoy's War and Peace, captures the intoxicating highs and devastating lows of love and infatuation. Winner of two Tony Awards, The Great Comet is vibrant and thrilling, with a memorable score that includes rock, pop, soul, folk and electronic dance music. 
Appropriate for ages 12 and up (adult themes and mature language).
The Great Leap
by Lauren Yee
August 10-August 21, 2022
The Niederkorn Indoor Stage
When an American college basketball team travels to Beijing for a "friendship" game in the post-Cultural Revolution 1980s, both countries try to tease out the politics behind the popular sport. This ATHLETIC and QUICK-WITTED TIMELY POLITICAL DRAMA combines the personal with the historical, in a story inspired by the short-lived basketball career of award-winning playwright Lauren Yee's own father.
(Appropriate for ages 12 and up (adult language).

Hangar Flight Test
August 19-August 28, 2022
The Niederkorn Indoor Stage &
The Hangar Outdoor Stage
Be a part of the process of developing new musical theatre for the American stage: join us for these two workshop productions, and be among the first audiences to experience these scripts and songs in their current drafts. Writers and artistic teams will spend development time at the Hangar to explore and prepare these exciting scripts and scores for production–your feedback helps them along in their journeys! 
Titles to be announced soon.
---
Subscriptions are available now, and tickets to individual shows will be available in May. Save big and reserve your seats now! Purchase a summer 2022 subscription HERE.
The Hangar plans to produce its full roster of summer programming live and in-person in the summer of 2022. This will include the Hangar Lab Company, an outdoor KIDDSTUFF season, The Wedge, and Next Generation School of Theatre classes.
No matching events listed under Mainstage. Please try viewing the full calendar for a complete list of events.