Mainstage
Summer 2020 Mainstage
The Hangar Theatre Company has been producing plays and musicals since 1975. From broadway classics to new works, the Hangar Theatre Company creates work that enriches, enlightens, educates and entertains the Finger Lakes Region.
The Hangar Theatre Company fully designs, directs, and produces each show in their mainstage season. Collaborating with and casting from a pool of local and Broadway stars and theatre artists, the Hangar is able to bring world-class theatre to Ithaca NY.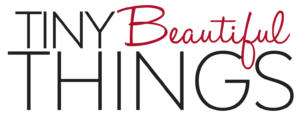 Tiny Beautiful Things
by Cheryl Strayed, adapted for the stage by Nia Vardalos
June 11-20
This insightful, moving play brings to life a series of advice columns by Cheryl Strayed, author of "Wild." Working under the pseudonym "Sugar," she ties in her own personal experiences to respond to readers' questions with advice that is often surprising and funny, and is always rich with compassion and honesty. The Hangar's production will involve a cast of more than 30 Ithaca community members.

Urinetown The Musical
music and lyrics by Mark Hollmann, book and lyrics by Greg Kotis
June 26-July 11
In the future, water is scarce. The government has banned private toilets. All public restrooms are controlled by The Urine Good Company. If you try to stand up to this dreaded entity, to exercise your right against this malevolent monopoly, you are sent to…Urinetown!
A hilarious multiple Tony Award-winning satirical musical inspired by climate change, Urinetown tells the story of everyday people who stand up for the right to use public services "wherever you like, whenever you like, for as long as you like, and with whomever you like."

The Secret Garden
book and lyrics by Marsha Norman, music by Lucy Simon
July 17-August 1
Inspired by the classic children's novel by Frances Hodgson Burnett, The Secret Garden tells the story of Mary Lennox, a 10-year-old orphan sent to live with her uncle. The home she finds is as barren and empty as the garden that once thrived there, but Mary's determination to heal her family results in a journey of redemption and hope. The Secret Garden features a book by Pulitzer Prize-winner Marsha Norman and music by Grammy Award-winner Lucy Simon.

Outside Mullingar
by John Patrick Shanley
In Repertory, August 6-29
Rosemary and Anthony have spent their lives as neighbors in adjoining farms in Ireland. It appears as if there's nothing they can agree upon, especially a disputed track of land between the two properties. Ending up together couldn't be further from their minds. It's a ridiculous notion, really. So ridiculous, in fact, that it may take this entire romantic comedy to get them to either surrender their land…or surrender to their fate and each other. Written by Academy, Tony and Pulitzer Prize-winner John Patrick Shanely (Doubt, Moonstruck).

Queens Girl In The World
by Caleen Sinnette Jennings
In Repertory, August 13-29
Queens Girl In The World is the Motown infused story of Jacqueline Marie Butler, an African-American teenager coming of age in the 1960s. Her joys, challenges and heart-break act as a unique lens to the civil rights movement as she journeys from her all-black neighborhood in Queens to an exclusive private school in Greenwich Village. Regional premiere!
Mainstage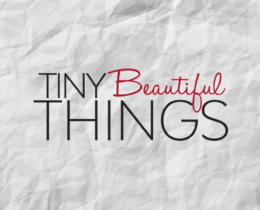 Tiny Beautiful Things by Cheryl Strayed, adapted for the stage by Nia Vardalos June 11-20 This insightful, moving play brings to life a series of advice columns by Cheryl Strayed, author of "Wild." Working under the pseudonym "Sugar," she…
Learn More