Equity, Diversity, Inclusion and Access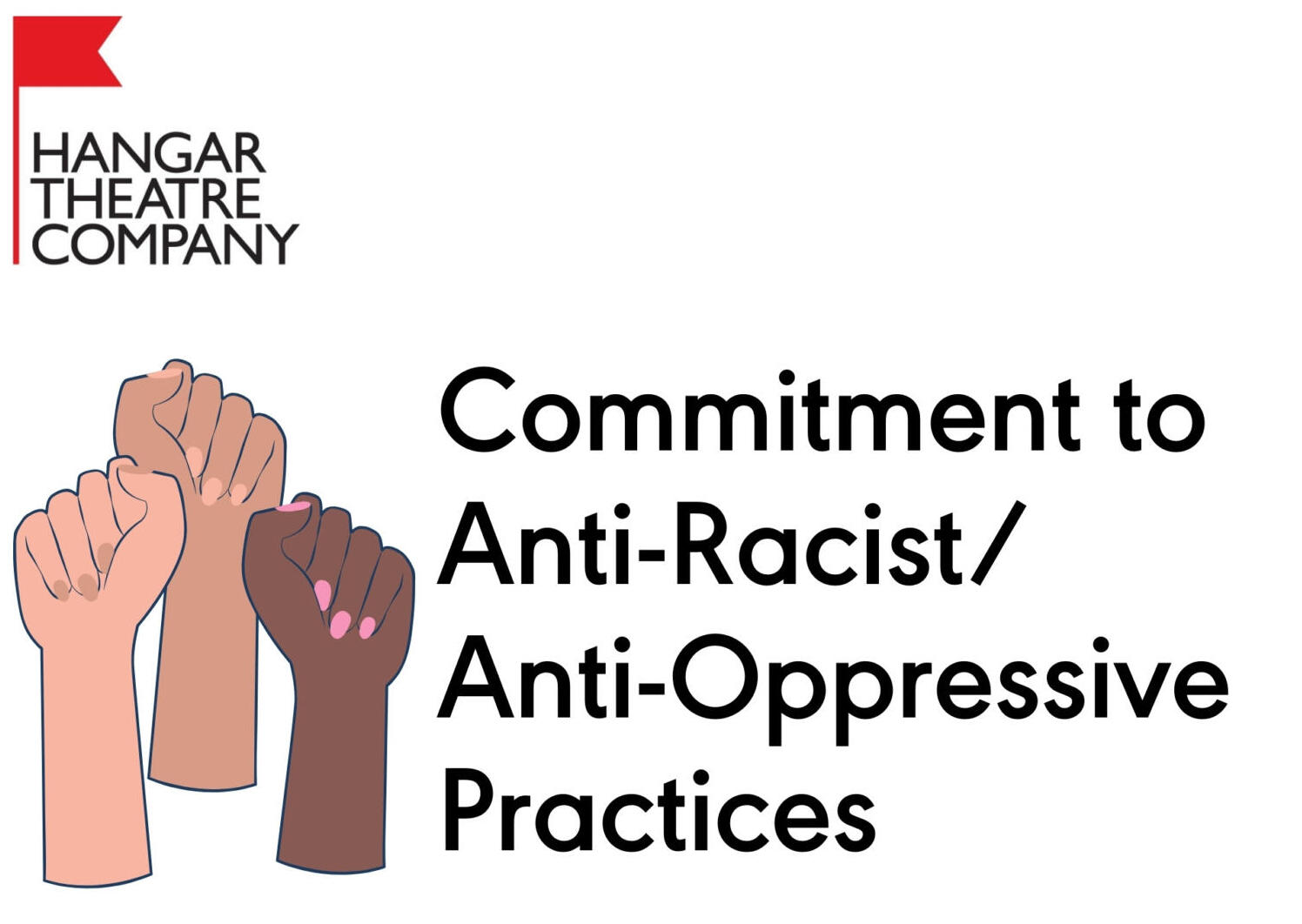 The Hangar Theatre's Commitment to Anti-Racist/Anti-Oppressive Practices
The Hangar Theatre Company believes we must examine our participation in upholding the structure of white supremacy, which throughout history has centered and prioritized the lives and stories of white and white passing individuals. We acknowledge the pain our complicity may have caused, and are dedicating time and thought to learning about the history and pervasiveness of systemic racism and the racist and exclusionary practices in our industry.
We have created an Equity, Diversity, Inclusion and Accessibility Committee comprised of staff, board and affiliate artists, with a majority BIPoC membership, to work towards creating a long-term plan of actionable items dedicated to how the Hangar can dismantle notions and practices of white supremacy culture within our organization.
We will:
Develop and produce more BIPoC writers, with the goal of at least 50% representation, across Hangar stages, by 2023. These projects will not be relegated to narratives that perpetuate victimization, but rather stories that dramatize a rich, full, life experience.
Establish and compensate a group of invested BIPoC artistic advisors to help expand and diversify the conversations and decision-making process surrounding artistic programming.
Increase representation from BIPoC theatre-makers to 50% on all creative teams (combined cast, design, and creative) for all Hangar productions; and will continue pursuing diversity in representation on all production teams.
Continue to hold weekly mandatory staff meetings dedicated to identifying and dismantling white supremacy culture in the workplace, classroom, rehearsal room, and performance spaces; this will include anti-racism/anti-oppression training for all full-time employees.
Hire more BIPoC educators and teaching artists in all Hangar Education programming streams (NextGen, Lab Company, and Hangar School Residencies) with a goal of 50% BIPoC representation by 2023.
Dedicate a yearly paid fellowship in the area of theatre management/administration to an early-career BIPoC theatre administrator.
Designate two fully-funded tracks each summer in our pre-professional training program, the Hangar Lab Company, for emerging BIPoC artists; we will strive to create a truly diverse ensemble so that BIPoC artists don't feel tokenized, and are able to spend their time learning and creating.
Dedicate weekly rehearsal time for company members to share their thoughts about how they feel the process is going, especially as it relates to dismantling the systems of white supremacy. We will also institute a system for artists to share thoughts and concerns anonymously.
Make our space available, at cost (yielding no profit to the Hangar) to individuals and non-profit organizations to produce events in support of anti-racism.
Use our social media presence to promote Ithaca-area BIPoC owned-and-operated businesses and organizations.
We also recognize the intersectional nature of anti-racism and will work to create virtual and in-person spaces that are free of all kinds of discrimination and bias (including racism, anti-blackness, homophobia, transphobia, misogyny, anti-Semitism, Islamophobia, ableism, and others). We aim to uplift the voices of women and members of the LGBTQIA+ and disability communities in the work we create.
This process will not be short, nor will it be easy. We are here to listen, to learn, and to change. We acknowledge that these commitments do not absolve the Hangar of any past participation in systems of oppression, and that the work to become an actively anti-racist organization cannot be done in isolation. These action items have been inspired by the Hangar EDI committee and a variety of organizations, including Black Femmes United of Ithaca College and the We See You White American Theatre movement. As this document and this institution evolve to better serve the BIPOC communities that call the Ithaca area home, please let us know how we can do better. info@hangartheatre.org