KIDDSTUFF
The Hangar Theatre Company has been producing plays and musicals for young audiences since 1990. KIDDSTUFF shows are directed by Hangar Drama League Directing Fellows and are performed by the Hangar's Lab Company.
VIRTUAL KIDDSTUFF SEASON
Free programming that can be watched anywhere, all world premieres! New adaptations of classic stories.
All Saturdays at 10:30 AM EST
June 13 @ 10:30 a.m. EST – Twelve Dancing Princesses 
June 20 @ 10:30 a.m. EST – The Emperor's New Clothes
July 18 @ 10:30 a.m. EST – The Magic Paintbrush
July 25 @ 10:30 a.m. EST – The Velveteen Rabbit 
The links will be shared following each event. Check back soon for more details!
Series Sponsors: Guthrie, Wegman's, Ithaca Child
(Pay) What You Will Sponsor: Ithaca Bakery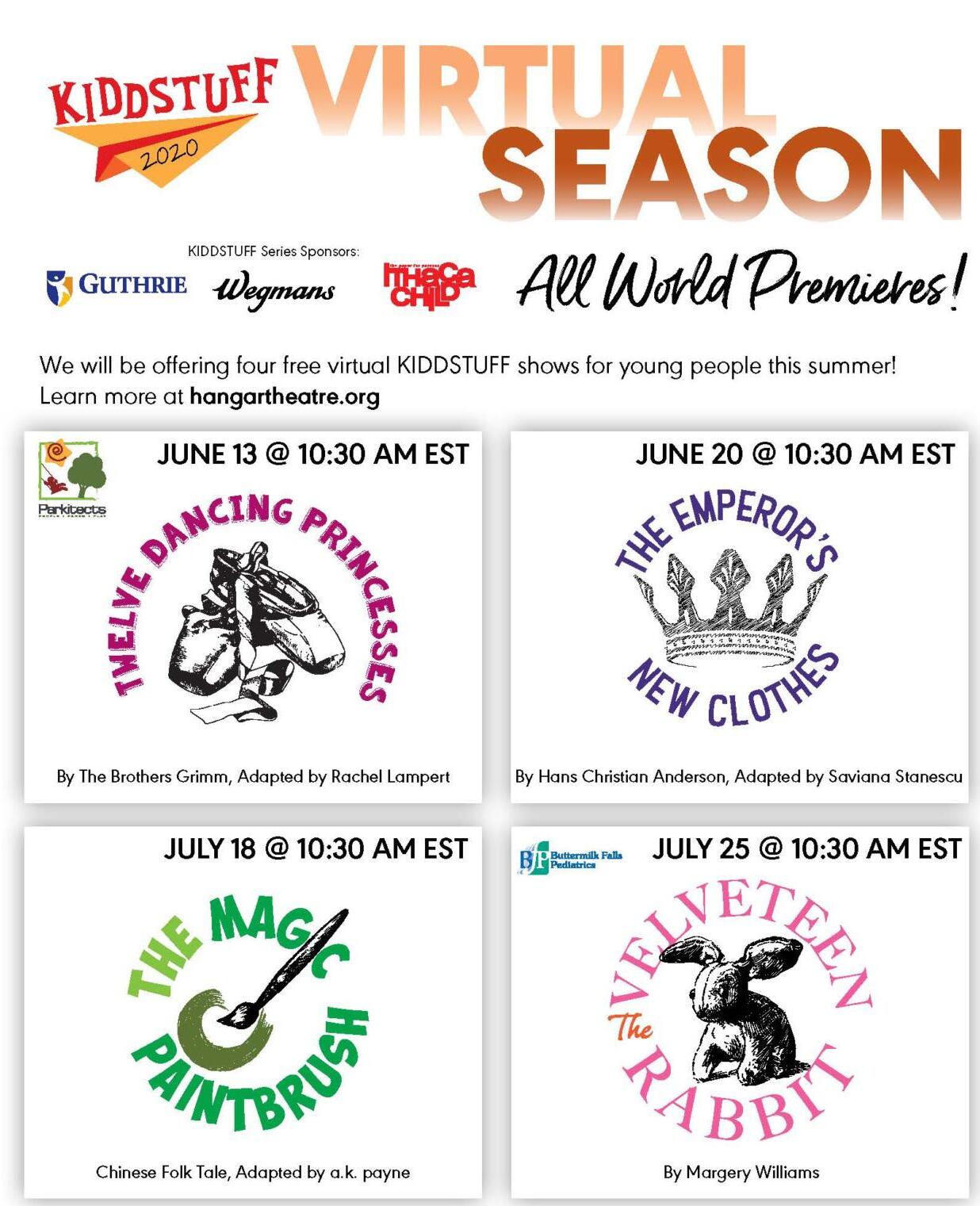 No matching events listed under KIDDSTUFF. Please try viewing the full calendar for a complete list of events.