Auditions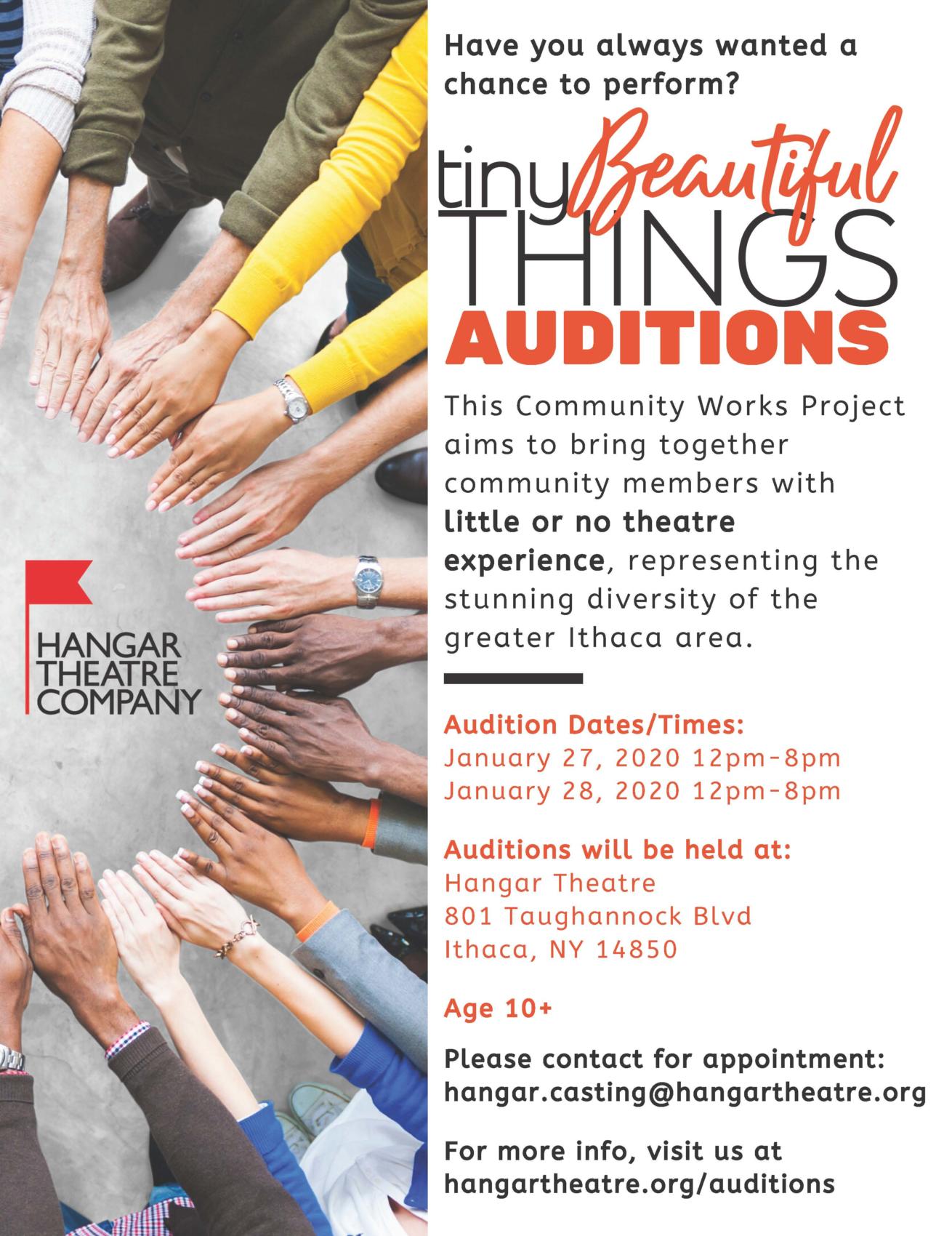 The Hangar Theatre's Community Works Project aims to bring together over 30 community members with little or no theatre experience, representing the stunning diversity of the greater Ithaca area, to collaborate with a professional actor, director, and design team to tell the story of Tiny Beautiful Things. Each community member cast in the production will be responsible for attending two weeks of rehearsal (part-time), memorizing their lines (approximately half a page to one page), and participating in all performances. All participants will receive a $100 honorarium. For more info please review:
Tiny Beautiful Things Audition Notice.
PROFESSIONAL ACTORS:
Actors are welcome to submit to our NYC casting director's office directly for consideration at future NYC calls, though we can't guarantee that you'll be called in or requested to tape. If you'd like, please submit to:
 submissions@michaelcassara.net
. In addition: current college students and very recent graduates may apply for the Hangar Lab Company and current graduate students may apply for the YoProCo; more information can be found 
here
.
Local AEA actors: click
here.