Virtual Mainstage: Queens Girl In The World
Ticket-holders: the viewing link will be sent to you 2 hours before the performance. You can still purchase a ticket at 607.273.ARTS(2787)
Queens Girl In The World
by Caleen Sinnette Jennings
Directed by Godfrey Simmons, Jr.
Virtual streaming event, Saturday July 11 at 7:30 p.m. EDT
Pre-show chat with Caleen at 7:15 PM EDT
Queens Girl In The World
is the Motown infused story of Jacqueline Marie Butler, a Black teenager coming of age in the 1960s. Her joys, challenges and heart-break act as a unique lens to the civil rights movement as she journeys from her neighborhood in Queens to an exclusive private school in Greenwich Village. 
Tickets: $20, Students: $10 with promo code LEARN.
The Hangar thanks Caleen Sinnette Jennings for allowing us to produce this play in a virtual format.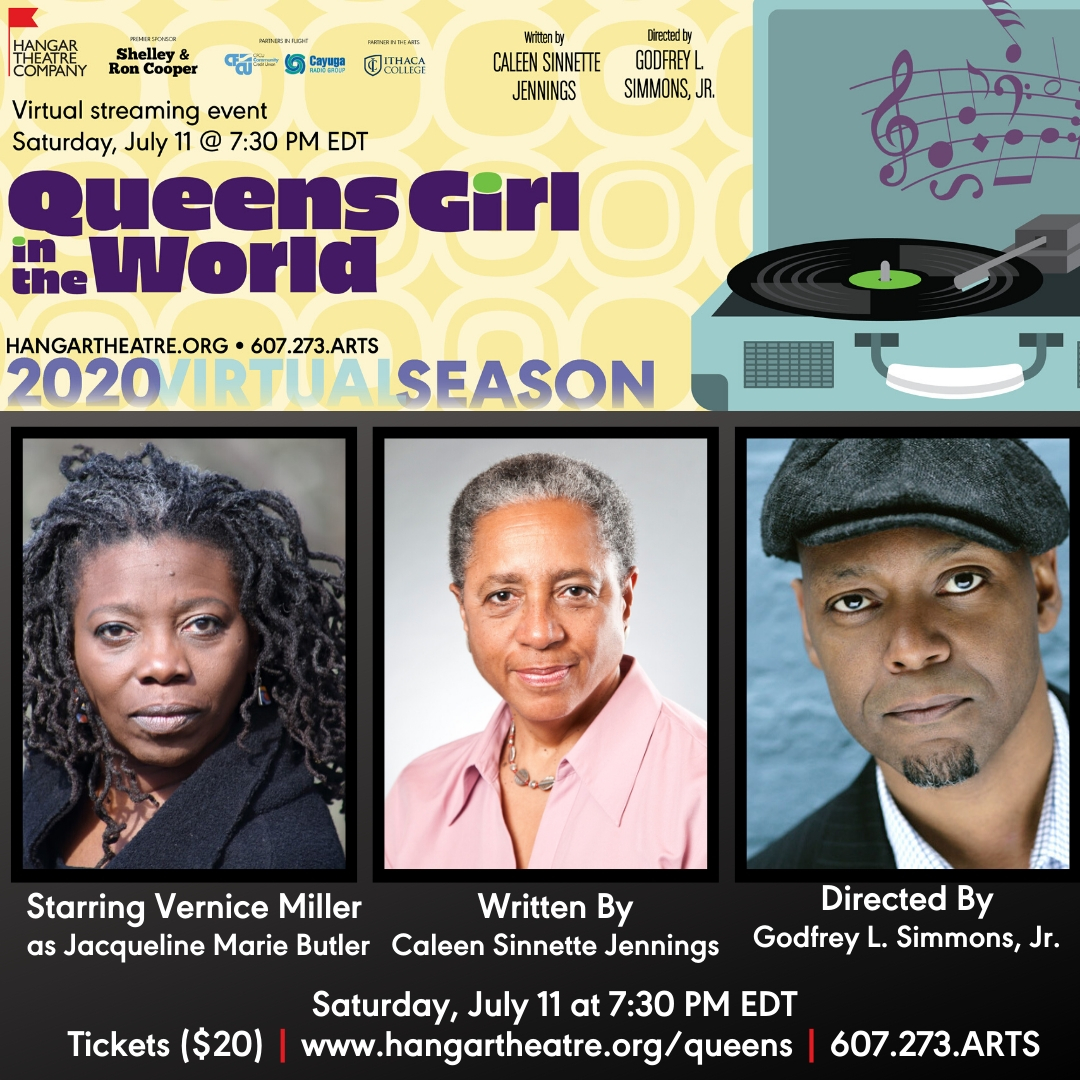 This program brought to you by: