Hangar AIRS: Meet Helen Clark
October 10, 2019 @ 5:30 pm
We are delighted to invite you our first AIRS event this Fall.  Join us for an intimate gathering with Helen Clark (former Education Manager at the Hangar Theatre)! Her play
 A Last Art uses poetry and humor to cope with the rich, mortal and unavoidable experience of death. We will discuss her work in an informal setting, and enjoy a scene reading. For more information, please view the flyer below or call 607.273.2787(ARTS).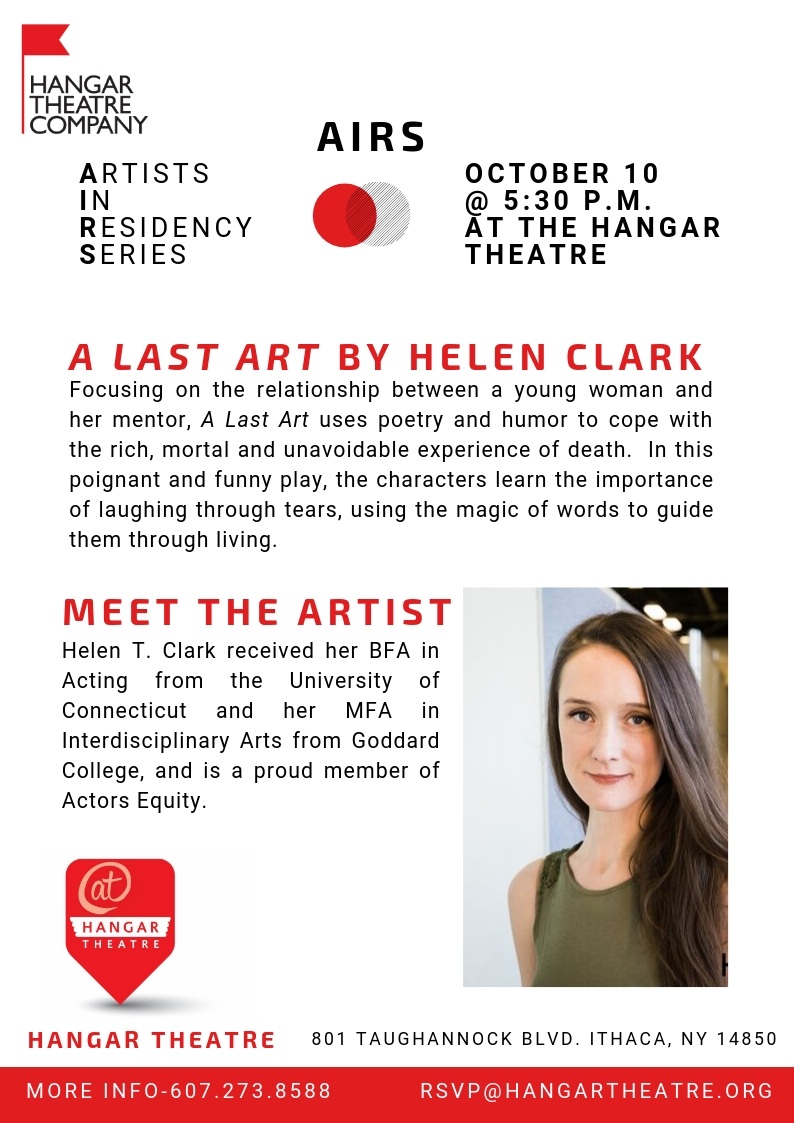 Hangar AIRS: Meet Helen Clark 
Thursday, October 10, 2019
5:30 p.m. at the Hangar Theatre (801 Taughannock Blvd)
This event is free and open to the public. 
About AIRS:
Artist In Residency Series
AIRS provides artists with time and space to imagine, create, and write. We invite an audience in at the end of the residency to share an excerpt of the work and to engage in a conversation with the artist about their future goals and vision. AIRS artists are frequently guests to our community, bringing new perspectives and fresh ideas to the greater Ithaca area. We are grateful to La Tourelle Hotel, Bistro and Spa for sharing space for inspiration.