Ithaca Ballet Presents: SPRINGDANCE 2019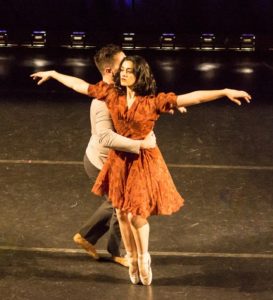 SPRINGDANCE 2019
Sunday, April 28, 2019 • 7:00 pm
An evening of cutting-edge and innovative dance directed by Cindy Reid.
A memorial tribute to Laurie Conrad, a composer and longtime friend of Ithaca Ballet
More information at ithacaballet.org
Tickets:
$18 General Admission.
Tickets can be purchased online or or by phone at 607.273.ARTS.
If this event does not sell out, tickets will also be available one hour before the performance at the Hangar Theatre Box Office.