Hangar AIRS: Meet LPFunK
April 11 @ 5:00 pm
-
7:00 pm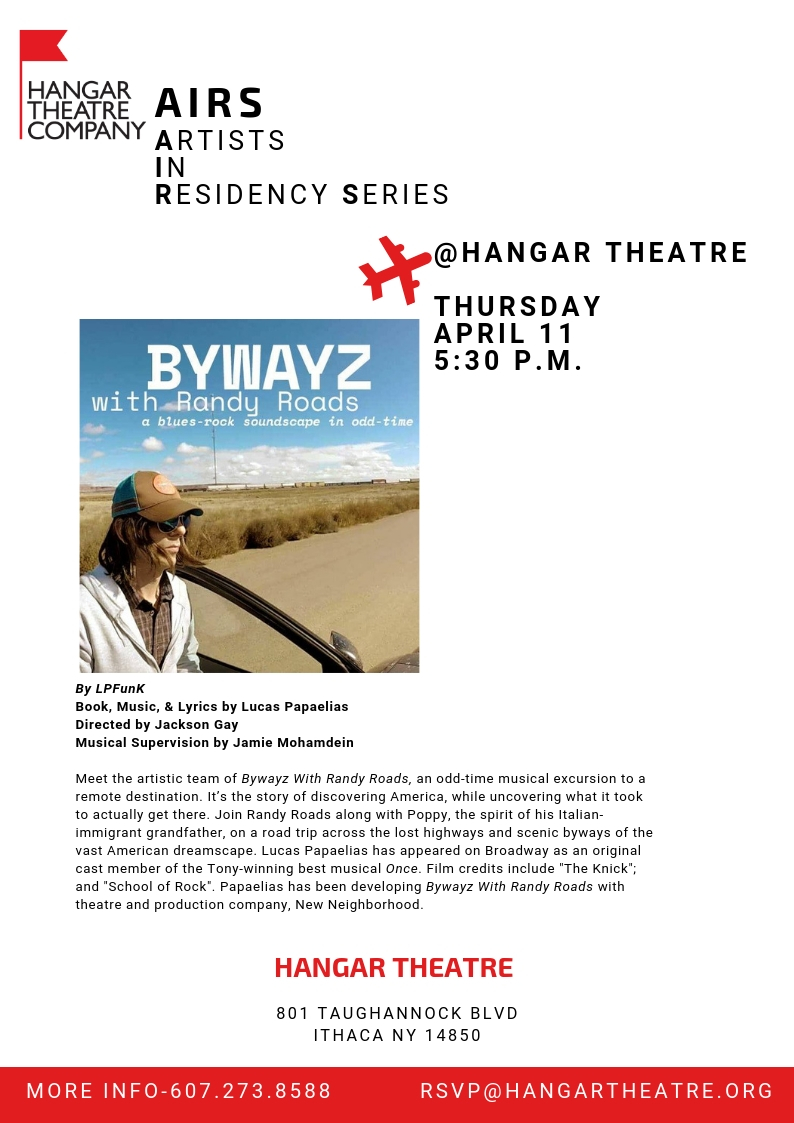 Grab a beverage in our lobby at 5 p.m., and then enjoy a full performance in the theatre from 5:30-7 p.m.
Bywayz With Randy Roads
By LPFunK
Book, Music, & Lyrics by Lucas Papaelias
Directed by Jackson Gay
Musical Supervision by Jamie Mohamdein
Meet the artistic team of Bywayz With Randy Roads, an odd-time musical excursion to a remote destination. It's the story of discovering America, while uncovering what it took to actually get there. Join Randy Roads along with Poppy, the spirit of his Italian-immigrant grandfather, on a road trip across the lost highways and scenic byways of the vast American dreamscape. Lucas Papaelias has appeared on Broadway as an original cast member of the Tony-winning best musical Once. Film credits include "The Knick"; and "School of Rock". Papaelias has been developing Bywayz With Randy Roads with theatre and production company, New Neighborhood.
This event is free, and open to the public.
RSVP@hangartheatre.org
607.273.ARTS