Virtual Education
We welcome students from around the country who are experiencing at home learning.
Please join us–wherever you are!
CLASSES FOR YOUNG ARTISTS
Daily, Monday through Friday.
Participation Fee: $75, financial aid and scholarships are available.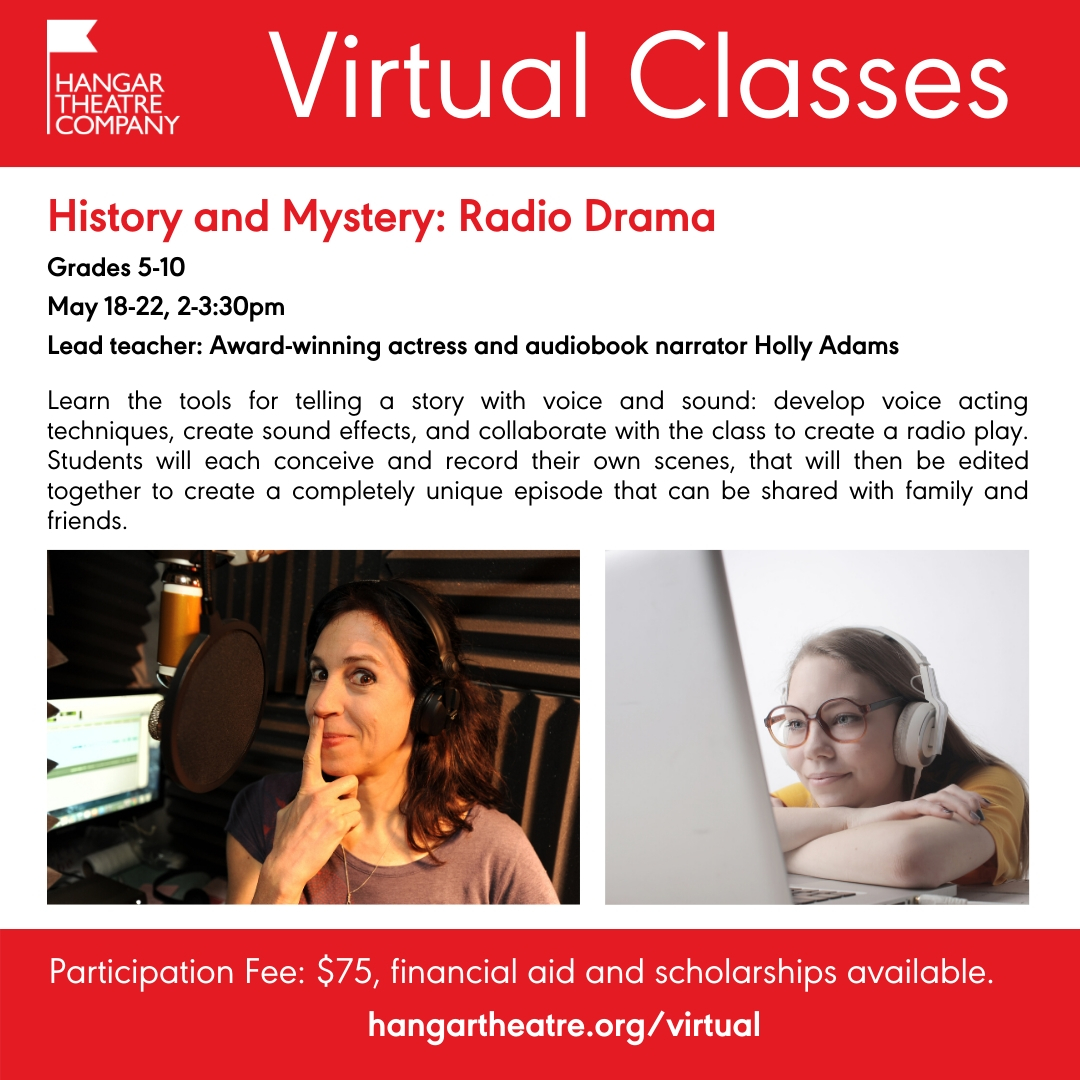 History and Mystery: Radio Drama
Grades 5-10
May 18-22, 2-3:30pm
Advanced Filmmaking
Grades 7-12
May 18-22, 4-5:30pm
CLASSES FOR ADULTS
Weekly sessions. Participation Fee: $125, financial aid and scholarships are available.*
Directing for the Stage
10th Grade-Adult
May 28-June 25, Thursdays, 7-9pm
ALL AGES
One-on-One Zoom Coaching
Schedule a session to work on a monologue or song, or several! In a focused 45-minute session, we'll share personalized feedback about auditions; career insight to early career artists; or guidance for college and school auditions and applications. We will work around your schedule and needs. Email education@hangartheatre.org to arrange a session with Hangar Theatre's Associate Artistic Director Shirley Serotksy or another professional artist embedded in the theatre industry.
Time: Flexible between 10:00am – 8:30pm
$50/for a 45-minute session
Financial aid/scholarships
*We understand that this is a difficult time financially for many families, so Hangar is offering financial aid or scholarships up to full tuition to all. We also offer the chance to purchase a class for a student as a pay-it-forward initiative. For financial assistance, e-mail education@hangartheatre.org