KIDDSTUFF
Great Family Entertainment
We are excited to present a 2019 line-up full of exploration and creativity! These stories all center around children traveling to unfamiliar and imaginative places and spaces. Our 2019 season features: The Phantom Tollbooth, Lily Plants A Garden, Jack And The Beanstalk, Unicorn Girl, and Mary Poppins Jr.
Show times are Thurs-Sat at 10 a.m. and 12 p.m.
All tickets are on sale now! Click Learn More and then Buy Tickets. Subscriptions to see all 5 shows are just $39. Click here to subscribe and save!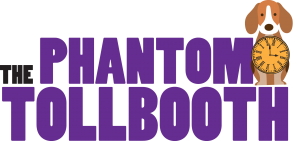 The Phantom Tollbooth
June 20 – 22 | Susan Nanus
Journey with Milo through the Land of Wisdom on his quest to rescue the exiled Princesses Rhyme and Reason from the Land of Ignorance in this adaptation of the beloved children's fantasy novel! In creating peace and balance amidst the conflict between Words and Numbers, Milo discovers a joy in learning that cures his bouts of boredom.
Themes: Imagination, Logic, Adventure
July 4-6 | by José Cruz González
On a distant planet, gardens flourished with the bluzulu seeds of Zobeings in the wuludirt of Wulu-landers. But now these two civilizations have been waging war for centuries, and no one can remember why. Lily, a child of both cultures, is born into this world of intolerance and ignorance. Through imagination and optimism, she bridges the divide, and plants a magical garden where broken toys grow into beautiful plants and trees of memory.
Themes: Discrimination, Refugees, Hope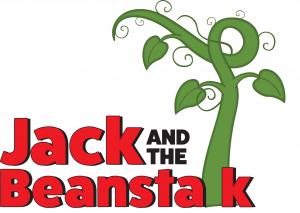 Jack And The Beanstalk
July 11-13 | by Marjorie Sokoloff
Jack's life is tough. He and his mother live in a run-down house with no money, no food, and an opera-singing cow that won't give milk. Jack meets a mysterious stranger, who gives him three magic beans that sends Jack up a beanstalk and into the clouds. There, he meets a Giant who would do anything to change places with him. With the help of a wise-cracking hen and a self-absorbed cow, can these two unlikely allies solve all of their problems?
Themes: Friendship, Empathy, Growing Up
Unicorn Girl
July 25-27 | World Premiere by Saviana Stanescu
When 8-year old Emma gets bullied at school for being raised by a gay couple, she sets on a fantastical journey to raise awareness starting in her own community, and going all the way up to the President. Emma's stuffed unicorn joins her on this journey of discovery, during which she meets people-like animals and animal-like people.
Themes: Advocacy, Bullying, Self-Expression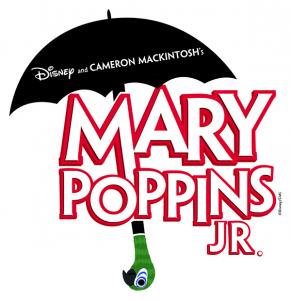 Mary Poppins Jr.
August 1-3 | Book by Julian Fellowes
Using a combination of magic and common sense, Mary Poppins must teach the troubled Banks family members how to value each other again. She takes the children on many magical and memorable adventures, but Jane and Michael aren't the only ones whose perspective she changes. Anyone can learn a lesson or two from this practically perfect nanny.
Themes: Fantasy, Values, Family